---
The Warden's Ford Diesel Page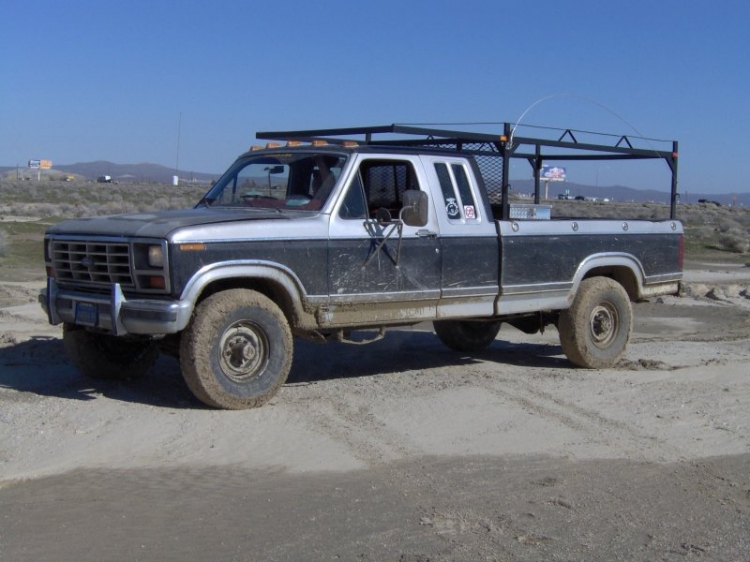 NOTE: As of November 16th, 2005, this page is under construction.
I have currently finished four of the write-ups that I plan for this page. I haven't completely finished the index page yet, but I decided that making these four write-ups available as soon as feasible would be best. The links to the write-ups are below, as is a link to my original write-up from the head gasket/turbo project I undertook in the summer of 2004. There are also more write-ups planned; I just need to take the time to finish up. Unfortunately, school prevents me from dedicating the time I would like to make this page fully operational, so it may be a few months before everything's completed. Thank you for your patience, and please come back soon!
The intent of this webpage is to serve as a supplement to the boards on Oilburners.net and other forums dedicated to the 1983 to 1987 6.9l, and the 1987 to 1994 7.3l IDI diesels available in Ford F-250, F-350, and F-Superduty (the predecessor to the F-450 today) pickup trucks. Aided in no small part by my acquisition of a digital camera in December 2004, I have documented various maintenance, repairs, and modifications done to my F-250 since the summer of 2004 (early pictures using disposable film camera). I hope that this will be of use to other 6.9l and 7.3l IDI owners who plan similar tasks. Sections will be added to this webpage periodically as I am able to document further tasks. Thank you, and enjoy the page!
Replacing Head Gaskets, Replacing Head Bolts With ARP Studs, and Adding ATS Turbocharger
Adding a Coolant Filter to the IDI Cooling System
Adding a Heater Core Bypass to the IDI Cooling System
Removing and Installing the Starter on an IDI
Removing and Replacing the Heater Core on an '80-'86 Ford Truck
Please Contact Administrator with any comments, questions, or concerns.

View My Guestbook
Sign My Guestbook

Page updated November 16th, 2005

Page best viewed with Mozilla FireFox.