---
Welcome!
Hello, and welcome to DieselWarden.net! Please note the new URL. Some portions of the site are under construction, but I should have them up and fully running before too long. This page is intended to be a resource for people along with showcasing various pictures, some of which I've taken myself while some I have collected over the years.
Please select a section below to continue.
Please Contact Administrator with any comments, questions, or concerns.

View My Guestbook
Sign My Guestbook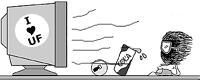 Page updated February 26th, 2005

Page best viewed with Mozilla FireFox.